about
Eline is not your average singer songwriter, but a soulful and versatile rnb vocalist from the Netherlands. You might know her voice from her debut single 'Paint it Black' (an electronic remake of the Rolling Stones original) released by Spinnin' Records in May 2018, which has been streamed over a million times on Spotify. This song was a collab with Dutch producers East & Young and Lucky Charmes. On the 13th of June this year she released her own EP called 'Tantrum', which is now available on all streaming platforms. Live, she performs either full band or solo. Expect a lot of new shows and songs in 2020!

Influences

Eline is severely influenced by some of her favourite artists: D'angelo, Selah Sue, Ariana Grande, Billie Eillish, Amy Winehouse, Eminem & Nao. Sometimes in her liveshow she does a cover to honor one of her musical heroes, in her own way ofcourse.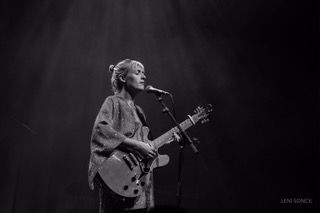 Accomplishments

• In 2013 she became a finalist in a Dutch composition contest, which resulted in a live performance in the Concertgebouw of Amsterdam together with the Dutch Wind Ensemble during their New Year's concert. Eline played one of her original songs 'I Should Have Found You by Now', together with the ensemble.

Link to the song: I Should Have Found You by Now

• In 2018, Eline started playing with her band for the first time in the quarterfinals of the Grote Prijs van Nederland 2018 (the 'Big Prize of the Netherlands'). She became a semi finalist in the contest.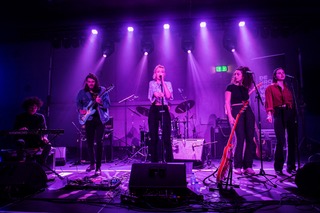 • May 2018, she released her very first single together with Dutch DJ's East & Young and Lucky Charmes. The song is an electronic remake of Rolling Stone's 'Paint it Black'. Link to the song: youtube >>

• During the fall of 2018, she did a tour with the band all over the Netherlands (14 shows) during Popronde 2018, a Dutch pop music festival that travels all around the country.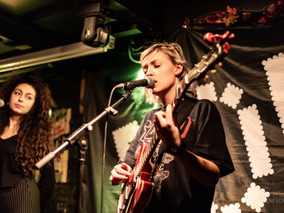 • To raise money for her debut EP, she did a crowd funding campaign via Voordekunst, a Dutch crowdfunding platform for all kinds of artists. With this campaign she raised over 9000 euros to fund the production of her EP 'Tantrum', which is now out on all streaming platforms.

• In June 2019 she appeared in the TV Show All Together Now (NL Edition). In the show she performs the song Survivor of Destiny's Child.

• On the 13th of June 2019 her debut album 'Tantrum' came out. This was celebrated with a release show in 2 music venues: Bird in Rotterdam and de Melkweg in Amsterdam.

• This summer she toured with her band on the Dutch islands Vlieland and Ameland during Horizontoer 2019. In 4 days they did 8 shows.

• Recently she won the Sena Grote Prijs van Rotterdam 2019 (the 'Big Prize of Rotterdam'), in the band category! (for more info: check the Newsflash on the homepage)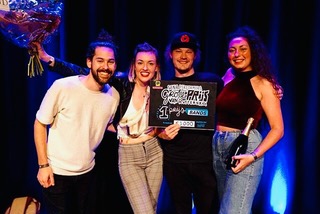 • Currently she lives in London to pursue her musical career.